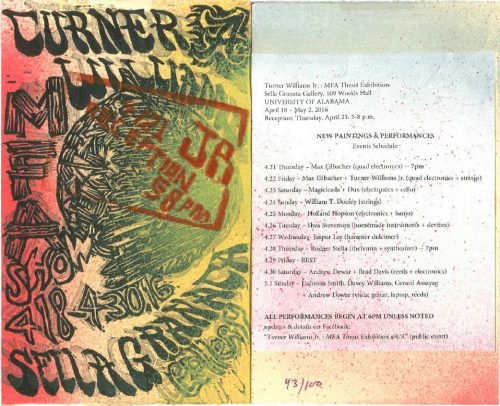 Tonight at 6pm I take my turn playing on the Turner Williams Jr. MFA Show. I've been bugging Turner as regularly as we run into each other about playing together some day;  that some day has finally arrived.
Monday April 25 6pm
Turner Williams Jr. : MFA Thesis Exhibition and Performance Series
Sella-Granata Gallery
109 Woods Hall
University of Alabama
Tuscaloosa AL
Come check out Turner's multi-layered collages and sculptures and his use of video feedback. I'll be slinging banjo and other electronic implements of destruction/delight. Stay tuned for more musical guests at the exhibition through May 1.