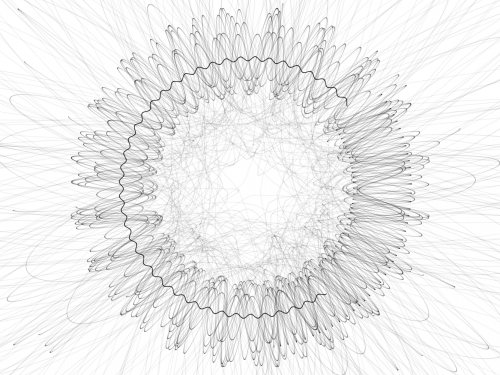 I'm playing at Barking Legs in Chattanooga tonight in an event co-hosted by the Shaking Ray Levi Society. I haven't been there since 2001 with James Keepnews, so it'll be great to return.
Sunday October 7 7:30pm
Barking Legs Theater
1307 Dodds Avenue
Chattanooga TN
Along with playing some solo music for banjo and electronics, I'll be collaborating with dancers and improvisers on a piece with video similar to the image above. I created the video my modeling the behavior of particles interacting with gravity using Processing. After the concert will be a short demo of my sensor-augmented banjo.
Previews articles:
Times Free Press
Chattanoogan