On Saturday the Location Ensemble will premiere three pieces for multiple electric guitars, bass and drums at Saratoga Arts. 1983 (Jason Cosco) will provide live visuals.
Saturday November 12 @ 8pm
Saratoga Arts
320 Broadway
Saratoga Springs, NY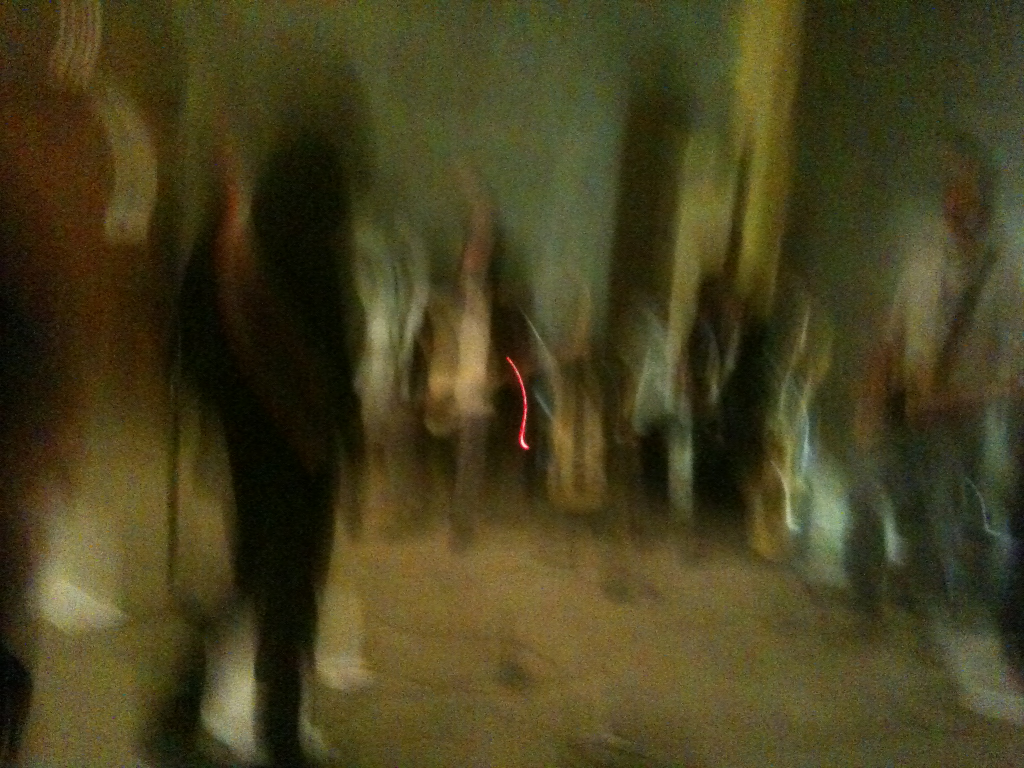 Since joining to performing Rhys Chatham's Guitar Trio last year, the group has been busy–writing and rehearsing new pieces and naming ourselves Location Ensemble. The group includes Tara Fracalossi, Howard Glassman, Eric Hardiman, Ray Hare, Holland Hopson, Thomas Lail, Jason Martin, Patrick Weklar and Matt Weston.
Here's the score for my piece on the program: Six Chords Every Rock Guitarist Should Know, inspired by Michael Nyman's "1-100" from Decay Music.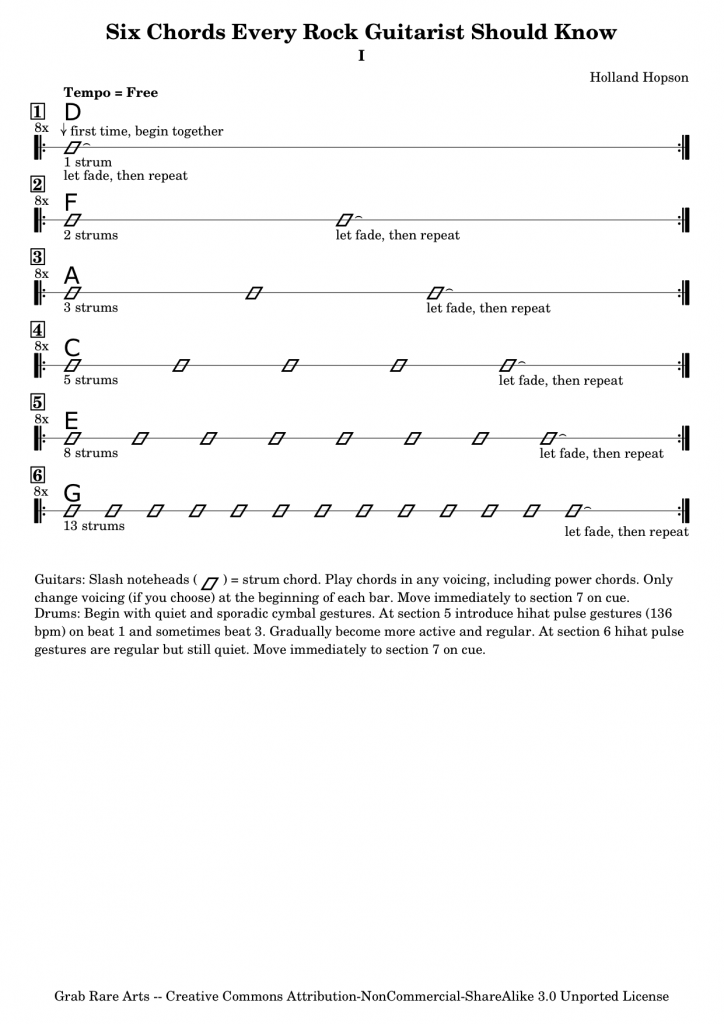 Bring hearing protection.