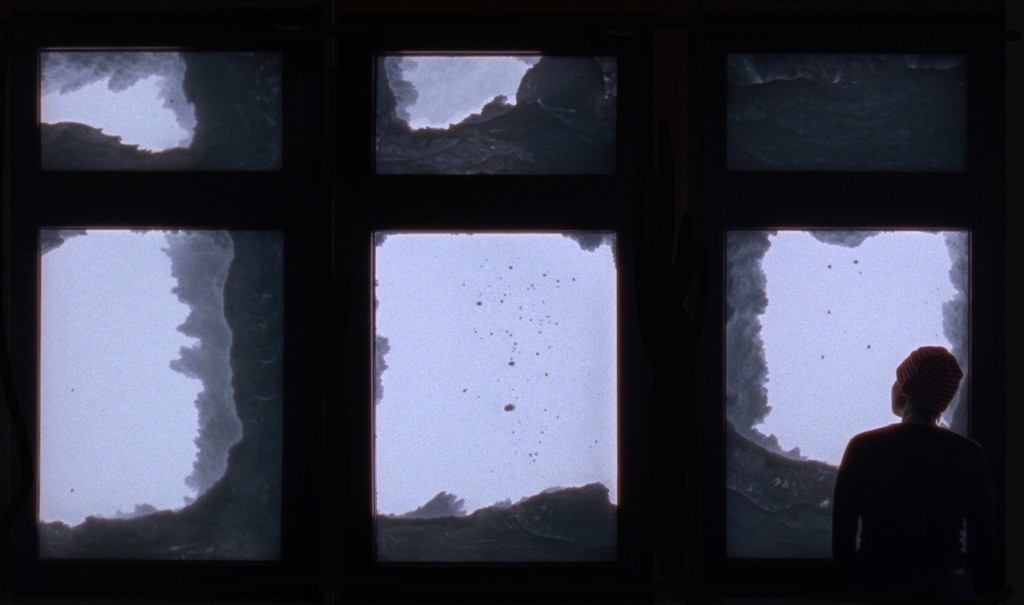 Jackie Goss's film "The Observers" is being given its New York premiere at Anthology Film Archives as part of the Migrating Forms festival. The screening will be Sunday, May 22 at 2pm.
Jackie describes the "The Observers":
The land and sky of Mt. Washington, New Hampshire form a frame for a meteorologist as she goes about the solitary and steadfast work of measuring and recording the weather.   Inspired by the Nathaniel Hawthorne story  "The Great Carbuncle," this film features the extreme and varying beauty of the windiest mountain in the world.

Shot on 16mm film over the course of a year, "The Observers" is based on the actual work of the crew of the Mount Washington Weather Observatory — one of the oldest weather stations in North America where staff members have taken hourly readings of the wind speed, visibility, barometric pressure, and temperature since May 1932.  In 1934, the staff measured a wind gust of 231 mph, which remains a world record for a surface station.
I've been privileged to be part of the production of "The Observers" along with Jesse Cain, Dani Leventhal, and Katya Gorker. I posted here, here, here and here about our experiences shooting at the top of beautiful Mt. Washington, NH. Since then I've composed music for the film, assisted Jackie with recording foley and worked on sound design. This has been a great project!
"The Observers" screened on the closing night of the Crossroads Festival in San Francisco, and will be shown again in early June at the Chicago Underground Film Festival. I'll post details when I get them.