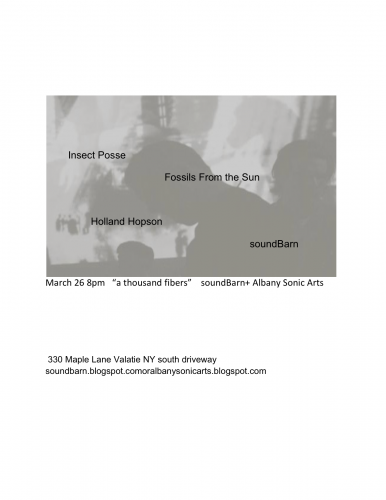 The soundBarn presents: A Thousand Fibers, an evening of long-form improvisations with members of Albany Sonic Arts Collective and the soundBarn.
Saturday March 26  8pm
The soundBarn
330 maple lane (south drive)
valatie NY 12184
Featuring: Insect Posse, Fossils From the Sun, Holland Hopson and soundBarn.
For this performance I'll be premiering "2 out of 3", a new piece for improvising quartet performed with Ray Hare, Thomas Lail and Patrick Weklar. I'll also be performing Valerian Maly's piece "Electric Guitar II" for solo performer with electric guitar and a bottle of champagne!