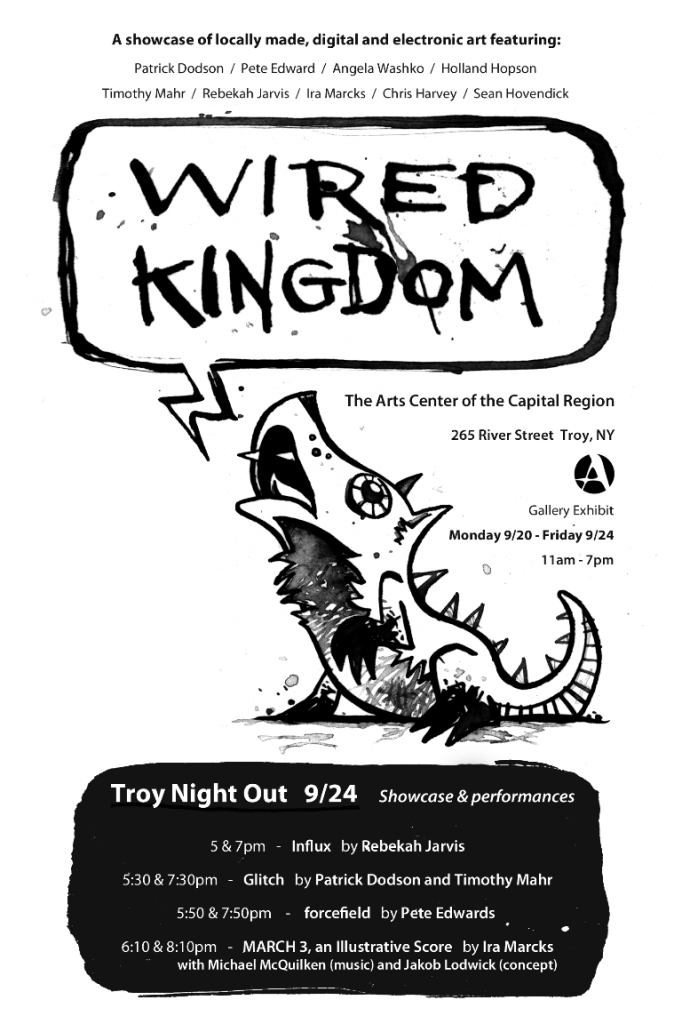 My installation With Hidden Noises is being presented as part of the Wired Kingdom exhibit at the Arts Center of the Capital Region. The exhibit will have a short, sweet run beginning Monday 9/20 and culminating with performances on Friday 9/24 as part of Troy Night Out.
With Hidden Noises is an interactive sound installation based on Marcel Duchamp's sculpture of the same name. The original sculpture contains an unkown object placed inside by Duchamp's patron and collector Walter Arensberg. The sculpture rattles when shaken, making it an early example of audio art. Unfortunately, the original is usually displayed in a vitrine and patrons aren't allowed to activate it. Visitors to my installation can handle a replica of Duchamp's readymade containing electronic sensors instead of an unkown object. Their interactions with the scultpture cause it to produce a variety of sounds related to Duchamp's work. See some photos here and check out the CD based on the installation.
Wired Kingdom features work by Patrick Dodson, Pete Edwards, Angela Washko, Timothy Mahr, Rebekah Jarvis, Ira Marcks, Chris Harvey and Sean Hovendick.
Monday, September 20 – Thursday, September 23 11am-7pm
Friday, September 24 11am-9pm
The Arts Center of the Capital Region
256 River St.
Troy, NY